Personal Driver and Private Chauffeur Services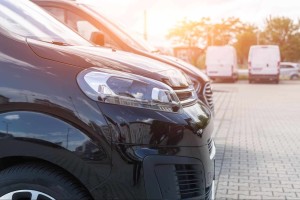 Whether you need point-to-point transportation to run various errands or a reliable and safe ride to the airport, Ash Limo's private chauffeur services can help you. Let us know your itinerary, and we will curate the best route and time everything just right. If you have any requests to make your ride even better, just let us know, and we'll do our best to make it happen.
Why Choose Ash Limo?
Hiring a private chauffeur from Ash Limo will streamline your day. You don't have to worry about a friend coming to pick you up on time or gamble with driver availability on certain ride apps. Ash limo's private chauffeurs are professional drivers who will arrive in a luxury vehicle to take you where you need to go in style. So whether you need to enjoy a night out safely, get a ride to an appointment, or just want to not fuss about parking for a high-volume event, our personal drivers are here for you.
Benefits of a Dallas Personal Driver
Though the general duty of a Dallas personal driver is to transport clients to a destination, they are much more than a ride. Here are some benefits that come with hiring a private chauffeur:
Courteous pickup and drop-off. This isn't your typical "self-service" taxi. Our drivers go the extra mile to make you feel welcome. We'll open the door for you and greet you warmly.
Assistance with belongings. Got a long shopping trip ahead of you? Our chauffeurs can assist you with loading and unloading items.
Freedom to continue living your life. If you recently lost access to a vehicle or cannot drive, then a personal driver will give you the freedom to go where you want and when. No complicated bus routes are involved!
Peace of mind. If you want to go out with your friends without worrying about who will be the designated driver, then a personal chauffeur is an excellent solution. Reserve a personal chauffeur for the night so you can have us on call whenever you're ready for the next destination.
Expert wayfinding. Our professional drivers are always on top of traffic reports and are familiar with the Dallas–Fort Worth area so that if any obstacles arise, there will be a plan B.
To reserve your personal driver, contact us today. Our friendly team is ready to take your requests and ensure that your upcoming ride is a luxurious experience.