About Ash Limo Transportation Services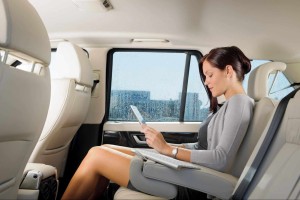 The Dallas, TX, area continues to be a fast-growing part of the country with a dynamic economy. Due to this, there are a lot of people that come into the Dallas area for both business and personal reasons. If you are going to come to this city, you will want to know that you have a safe and reliable mode of transportation to get around town. One service that can ensure you are able to get around efficiently is Ash Limo.
Comfort, Luxury, and Safety
There are many situations when having a limo in the Dallas area can be a great option. Whether you are traveling to and from the airport, want to impress clients or coworkers, or simply want to enjoy a special night out, having access to a limo can be a great option, and Ash Limo is a great company to work with. Ash Limo has continued to be a leading provider of limo services in this part of the country due to the variety of amenities and advantages that they provide to their customers.
Why Choose Ash Limo?
When you are looking for a new limo service in the Dallas area, Ash Limo continues to be a top option to consider. One of the advantages of working with Ash Limo is that they offer you great service and a top overall experience. Ash Limo is dedicated to providing their customers with a comfortable ride in a luxurious vehicle. This can help you relax and refresh after a long day, or it can be a great start to a fun night out.
Another advantage of working with Ash Limo is that they are very reliable. When you need to hire a limo service, you are going to depend on them showing up and providing you with a service when you need it. With Ash Limo, you can reserve a ride at any time and be assured that they will be on time to meet you so that you can get to your destination on time. The company will allow you to make reservations online or over the phone if you have any questions that need to be answered.
Book Your Transportation Services Today!
If you want to enjoy a relaxing and reliable limo service in the Dallas area, you should call Ash Limo today! When you do call, you can learn more about their limo options and have all of your questions answered. You can even book your transportation service to start preparing for your next trip.