Reserve Online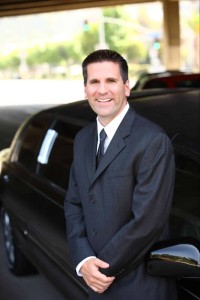 When you have a special event, you want to be sure that your ride will be on time. This is why we make it easy to reserve your upcoming transportation service online. We understand that life gets busy, and sometimes you can't make it to the phone within business hours. A convenient 24/7 online portal ensures that you can put in your request for a ride anytime. Contact us today to reserve a limousine or other luxury vehicle services.
Coach Bus, Limo, Party Bus?
There are countless reasons why people need rides. Therefore, our professional team of drivers can handle everything from large wedding parties to a quiet solo ride to the airport. Let us know what you need, and we can recommend the correct type of transportation for you. Here are some of your options:
Coach bus. This is the best option for traveling a long distance with a large group of people. Coach buses are comfortable enough for longer transits and ideal for intercity travel, touring, and other private charter purposes.
Limousine. This is an extended-length luxury sedan that exudes luxury. Also known as a limo, it's driven by a chauffeur who is trained to provide a tailored experience to their clients. There is a partition between the driver and passenger compartments to ensure privacy.
Party bus. This vehicle is comparable in size to a coach bus, but it's customized to be a party on wheels. If you have a group of 10 or more people and want to enjoy beverages and listen to music while being in safe hands, this is your ticket to an epic night out.
Luxury car. This isn't your ordinary taxi. It's an elite sedan that arrives at your request. This is a cost-effective and reliable way to get to your destination in style when you need to travel alone or with another person.
Why Choose Ash Limo?
Our drivers go the extra mile to make you feel at ease during your ride. We open the door for you, assist with belongings, and create a tailored itinerary to meet your specific transportation needs. Rest assured that when you reserve a ride with us, we will arrive on time and give you a smooth experience. And since our drivers are experts in the Dallas–Fort Worth area, you can rest assured that they stay on top of traffic reports and know alternate routes to keep you on schedule.
To reserve transportation services, contact us today. Our friendly team is ready to take your requests and make sure that your upcoming ride is a luxurious experience.