Limo Rental Services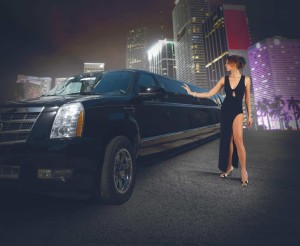 Are you looking for a way to get somewhere in style? Ash Limo's premier limo rental services offer reliable and safe transportation to your destination of choice. Whether you need chauffeuring to an important corporate gathering or a limousine for your wedding party, our professional drivers are ready to take you where you need to go.
Travel in Style
What's not to love about traveling in a limo? This experience is all about glamor and luxury. There's nothing like entering a limo and seeing all your special requests fulfilled. Whether you want a bottle of pinot grigio or an assortment of your favorite soft drinks, our crew carefully arranges everything to your liking.
Traveling by limousine is the way to go when you need to make a grand entrance and exit. Show up in this oversized vehicle with tinted windows and an immaculately shined exterior to create an unforgettable impression. The luxury of this vehicle is perfect for important events like weddings, sweet sixteens, proms, graduations, and other important life milestones.
Under the expert care of a professional driver, you can be sure that your experience will be top notch. Request drinks and snacks of your choice, as well as the type of lighting and privacy levels you prefer. Everything will be as you requested — with bespoke service that is second to none.
Why Choose Ash Limo in Dallas?
When you want to get to your destination on time and safely, you need drivers who know the lay of the land. Therefore, if you need to attend a special event in or around the Dallas area, Ash limo's excellent Dallas-based drivers are your top choice. Getting to special events requires a certain familiarity with the area — which a local driver can handle easily. We can't guarantee this with any other limo service from out of town.
Our familiarity with the Dallas–Fort Worth area means that our drivers will pick you up on time and even suggest alternate routes in case there are unforeseen circumstances on the road. This premium experience is based on meticulous care for your needs and wishes — and it's all better when you stay with local experts.
Whatever type of event you're trying to organize transportation for, be it a school outing or a government job, Ash Limo can get you and your group there in style.
To reserve your limo rental, contact us today. Our friendly team is ready to take your requests and ensure that your upcoming limo ride is a luxurious experience.