Airport Shuttle Service – Pick-Up or Drop-Off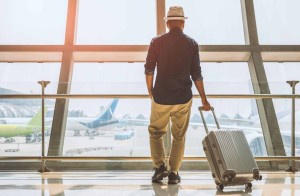 The Dallas, TX, area continues to be one of the fastest-growing parts of the country. This has opened up a lot of local amenities and helped to create a strong economy. Due to this, Dallas continues to be visited by millions of people each year who come in for both personal and professional reasons. When you do come to Dallas, having reliable transportation and a shuttle service available is a great option.
Private Airport Shuttle Service
When you fly into any Dallas airport, you are likely quite excited to get to your final destination. In many cases, the last thing you want to do is spend more time standing in line at rental car agencies, waiting for a taxi cab, or taking some type of public transit. When you are looking for a more relaxing and private experience, taking an airport shuttle service is a great option to consider.
When you take an airport shuttle service, you will be able to sit back and relax while the service takes you to your final destination. At the same time, you will be able to get some last-minute work done or simply enjoy the company that you are traveling with. This can help to make the entire process more peaceful.
Flying Made Easier
Ultimately, flying into Dallas can come with a lot of stress for even the most experienced travelers. Due to this, finding an easy way to make the process more efficient and relaxing is a great option. When you are trying to make the air travel experience easier, hiring airport transportation is a great option. These shuttle services can pick you up at your home or hotel and drive you from the airport or meet you near baggage claim to bring you home. This will help make the process move more efficiently and can help to reduce your stress considerably as you will not have to worry about booking last-minute transportation.
Choose Ash Limo for Dallas Airport Transportation
Hiring a professional airport shuttle service is a good option when you are flying into or out of a Dallas airport. Whether you are going to Love Field or DFW, hiring Ash Limo is a great option. Ash Limo offers a very reliable, professional, and friendly service that will provide you with a comfortable and peaceful experience. This can help your entire travel process go more smoothly and ensure you arrive at the airport safely and on time. If you are looking for a professional shuttle service, you should contact the company today or use their online system to schedule your next airport transportation service.