Black Car Service – Luxury Transportation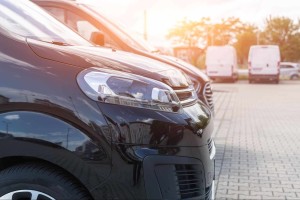 The Dallas, TX, area continues to see a lot of population growth and a strengthening economy. Due to this, Dallas continues to be a popular place for people to visit for business purposes. If you or someone you know is coming into Dallas for work, ensuring they have access to a comfortable and reliable ride to and from the airport is very important. One great option to consider is to hire a corporate black car transportation service to be used by employees, clients, and other people coming into town.
Corporate Black Car Transportation Service
Anyone that flies in or out of DFW or Love Field will know that the process can be hectic. The last thing that you want to do is worry about getting airport transportation. If you are trying to provide nice comfort and perks for your team, hiring a professional corporate black car transportation service is a great option. When you do take advantage of these black car services, it will ensure that you have access to this service when you need it.
Benefits of Luxury Transportation
When someone is coming into the airport, they will have various options to consider for airport transportation. These corporate black car services continue to be a great option due to the benefits that they provide. One of the main benefits of these services is that they will be reliable and convenient. When you hire a black car service, you will be able to tell them your flight information, and they can provide directions and details about where you need to go and where to meet. They will then be able to find you near the baggage claim to ensure you are able to meet them as soon as you arrive. This can reduce a lot of stress and ensure that you have a reliable way home.
Another advantage of the black car services is that they are comfortable and luxurious. After a long flight, having a comfortable place to sit back and unwind is always a good idea. When you hire a black car service, you will enjoy the comfort of a luxury vehicle and can benefit from the privacy it provides. This will give you a great place to unwind, make phone calls, or get some last-minute work done.
Why Choose Ash Limo?
As you are looking for a corporate vehicle service in the Dallas area, Ash Limo is a great company to work with. Ash Limo excels at providing top corporate car and airport transportation services. They are dedicated to providing great service in a luxurious and comfortable environment. You can call the team today to learn more about the services they can provide or to schedule your next transportation service.