Wedding Car and Limo Rentals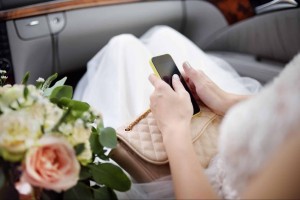 Planning your big day's details can be daunting, but when you reserve a wedding car or wedding limo rental in advance, you can rest assured that your transportation details are in good hands. Our team of professional drivers is licensed and insured and specially trained to get you to and from your location safely. We know the ins and outs of providing a luxurious, private, and fun transportation experience no matter how long or short the distance is. If you need a wedding driver, contact us as soon as you save the date so that we can make sure your rides are in our books.
Why Hire a Dallas Wedding Driver?
If you plan to have a wedding in or near Dallas, then hiring a Dallas wedding driver is critical to your big day. Choosing a local wedding driver who knows the area and how to provide a premier experience will make all the difference in the quality of your transportation. Local wedding drivers also know how to find shortcuts and alternate routes in case there is traffic or other incidents en route to your celebration. When every second counts, this is an invaluable skill that can make sure your event happens on time.
Why Choose Ash Limo?
In every industry, there are competitors. So why choose Ash limo? In short, we have some of the best drivers in the area who can get you to points A and B confidently. We aren't just experienced in basic transportation. We are also seasoned in the wedding transportation industry. This means that we know how to handle special requests like including certain types of wine or snacks in the vehicle for the ride. We can also accommodate your need for quiet moments by adjusting the music or privacy divider upon request. Our premium limousines are also top of the line with excellent lighting and are always kept in the best condition to ensure that your ride is one to remember.
To reserve your wedding car limo rental, contact us today. Our friendly team is ready to save your date and make sure your special requests come to life on your big day. We can't wait to hear from you.